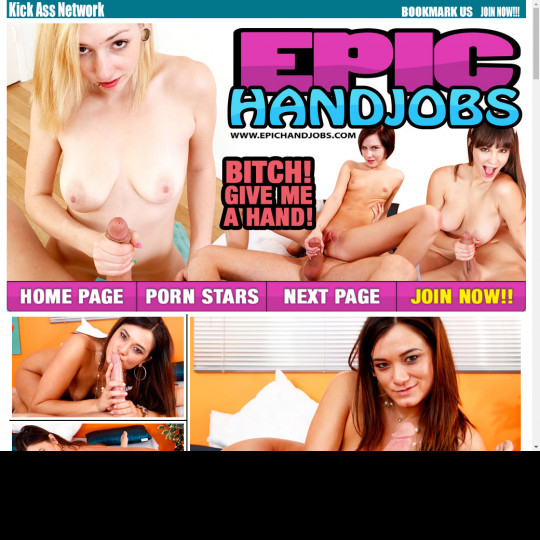 The punch line for "Legendary Hand Jobs" is "bitch, offer me a hand." I'm not entirely certain why they determined to go with that, but I presume that's what you obtain right here. Well, possibly not bitches; the ladies here are rather wonderful, actually, as well as they seem to really delight in giving their males a hand with the manly tools. Hand work normally hold a warm location in the majority of guys' hearts. For many, it was their initial sex-related experience. This website does a nice work of revealing the art of the handie. It could, nonetheless, use some more web content.
Use this link to go to the members area to https://members.epichandjobs.com
wijnne15:barends1
Kingspalace:redskins
Akou:dm5358rx
bigtit:hugetits
fast2000:021921
If the password for some reason is inactive or expired click here to get your personal premium account now.